Since its creation in 1998, our company has continuously improved its experience in the logistics and organization of transport for Finance institutions.
Since 2004, the limousine company Lorenz & Rochat has proven itself as the Swiss leader for financial roadshows. Our broad network established in Geneva, Zurich, Basel and Lugano as well as in other European countries, allows us to address the high expectations of our business clients by providing a precise overview of the requested service on a global basis (drivers details, updated itinerary, advice on timing between each meeting, last minute flight changes, invoicing within 24 hours, etc).
Our drivers are continuously trained in this activity and become your indispensable assistant, which let you concentrate solely on the preparation of your discussions and allow you to move from meeting to meeting without having to worry how to get there in time.
Continue reading for more information about what a financial roadshow is as well as our experience as a leading provider in Switzerland.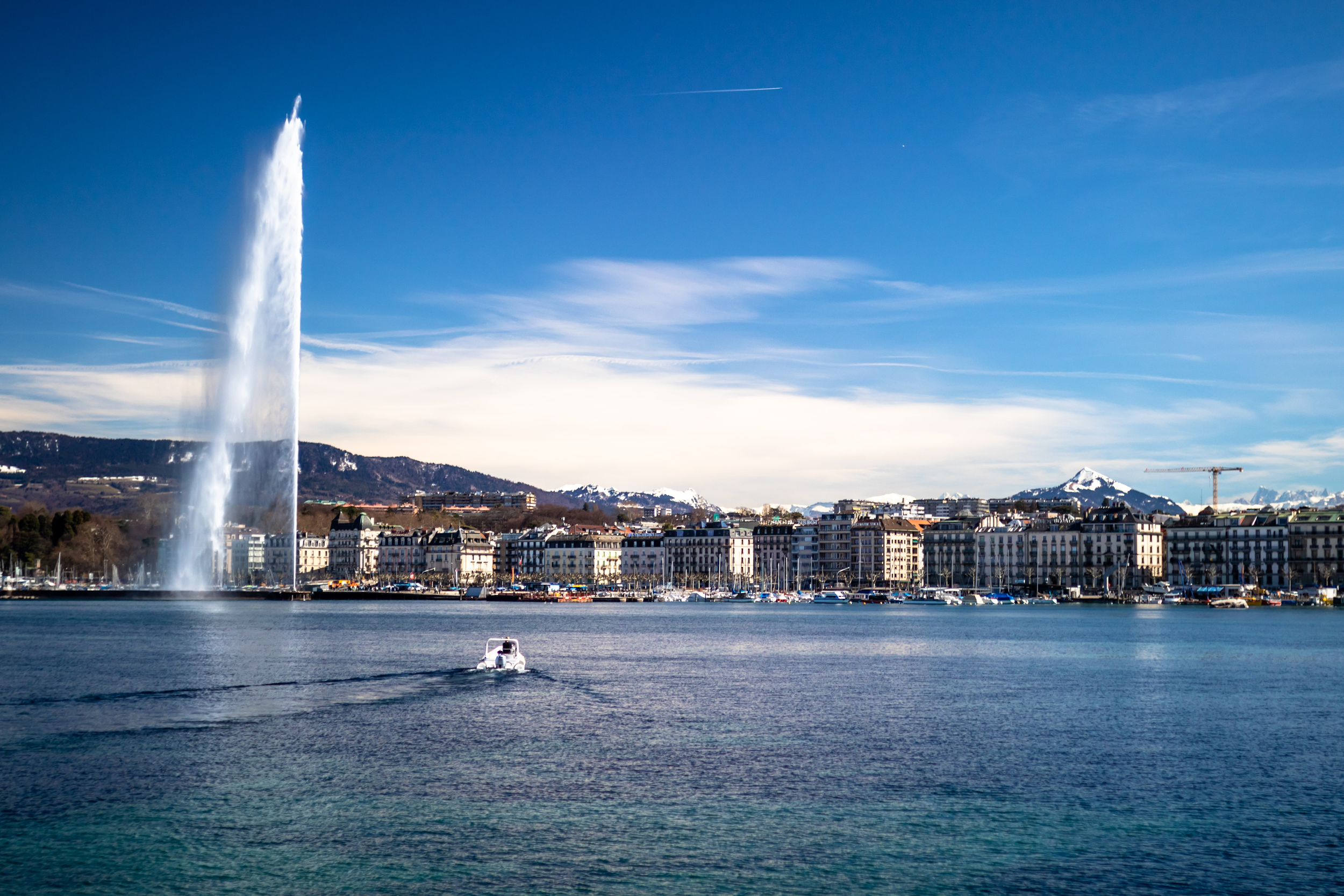 1.What consists of a Financial Roadshow?
A financial roadshow is a string of meetings where the executives of a company perform a sales pitch or promotion to potential investors.
These series of presentations are usually organised just before the Initial Public Offering (IPO) of a given company as a way of drumming up enthusiasm and introducing the company's history & management team to investors. (An IPO occurs when the shares of a privately held firm go public in a new stock issuance).
A financial roadshow can take place between investors & companies to simply discuss the business's intentions for the future & any relevant strategic updates. These meetings are called non-deal roadshows, or NDRs. Another reason financial roadshows take place is when a government owned organisation wants to generate interest about a property or business it wants to privatise. Mostly taking place in major global financial centres, financial roadshows can last from a day to several weeks.
2.Lorenz & Rochat's expertise concerning Roadshows
For the last 15 years, we have provided countless limousine services for investors, company executives & bankers all attending financial roadshows in Geneva & in Zurich. The valuable experience we have gained has allowed us to really understand the specific requirements needed for the successful completion of a financial roadshow limo service.
Here below are all the processes & rigorous standards our dispatch team & drivers apply to make every service faultless.
Checking Information
Once our dispatch team receives a new roadshow request, they will immediately verify that the details are accurate & complete.
This includes - but isn't limited to - inspecting all addresses are correct, assessing the viability of the schedule (based on times, distance between meetings, predicted weather conditions, and more), checking for local events that could lead to increased traffic congestion, and so forth.
Any missing or unclear information will be noted & summarised in an email for the booker. Our dispatch team is generally very reactive and the great majority of confirmation mails are sent to bookers within 30 minutes of receiving the schedule.
Pre Requirements
Many roadshows we conduct require that we carry out special instructions for our clients. For example, and because most roadshows follow a strict schedule (usually with limited time), we often organise lunch for the participants.
Depending on their schedule, we either purchase food to be placed in their vehicle or the driver suggests several places to eat that are close to their last meeting location. Our dispatch team always asks whether traveling clients have any special dietary requirements, allergies or preferences. This is always organised before the start of the service so everything runs smoothly.
Many bookers also send 'handouts' to our company that we place in the vehicle, so clients can rest assured knowing the presentations will be in the car for them upon their arrival.
Real-time Service Monitoring
Most financial roadshow services we perform start with picking clients up at the airport. Because most meetings are tightly scheduled, with little leeway for delays, our dispatch team monitors the flight's exact arrival time and, if necessary, informs the booker if getting to the first meeting becomes unrealistic. As all our vehicles are equipped with GPS trackers, we can reliably predict ETAs and the achievability of going to any given location within a specific timeframe.
Last-minute changes happen, such as requests to change the allocated vehicle, changes in addresses, and more. We are always able to work around unforeseen circumstances by being reactive and proactive. Our chauffeurs always inform us if there is any divergence to the planned schedule (cancelled meetings, additional requests from clients directly) in order that we inform the booker immediately.
The above checks show that organisation & monitoring are required for a successful service but these aren't seen by clients whose whole experience can be tarnished if the driver doesn't operate to the same level of quality.
3.The Importance of a good driver
All our drivers are locally sourced; for financial roadshows, their knowledge is essential for the reasons explained below.
Our drivers look at what time the service takes place, local events, road closures, adverse weather conditions, and more. With these factors they then calculate the best roads to take given the schedule. They inform their passengers of the time it takes to get to the next meeting point so they know how long their meeting can ideally last.
Clients are dropped off as close to the meeting point as is possible and drivers indicate the entrance if this isn't clearly visible. They will provide their phone number as a precaution & will always remain in the vicinity in case the meeting finishes early. If clients have some free time (meetings finishing earlier than expected or cancelled altogether), our drivers can suggest places to eat or visit in the area.
All in all, our drivers play an important part in the success we have had with financial roadshow services. Clients can focus on their meetings knowing their transportation to get to them is in safe hands. Contact us for more information or visit our website.