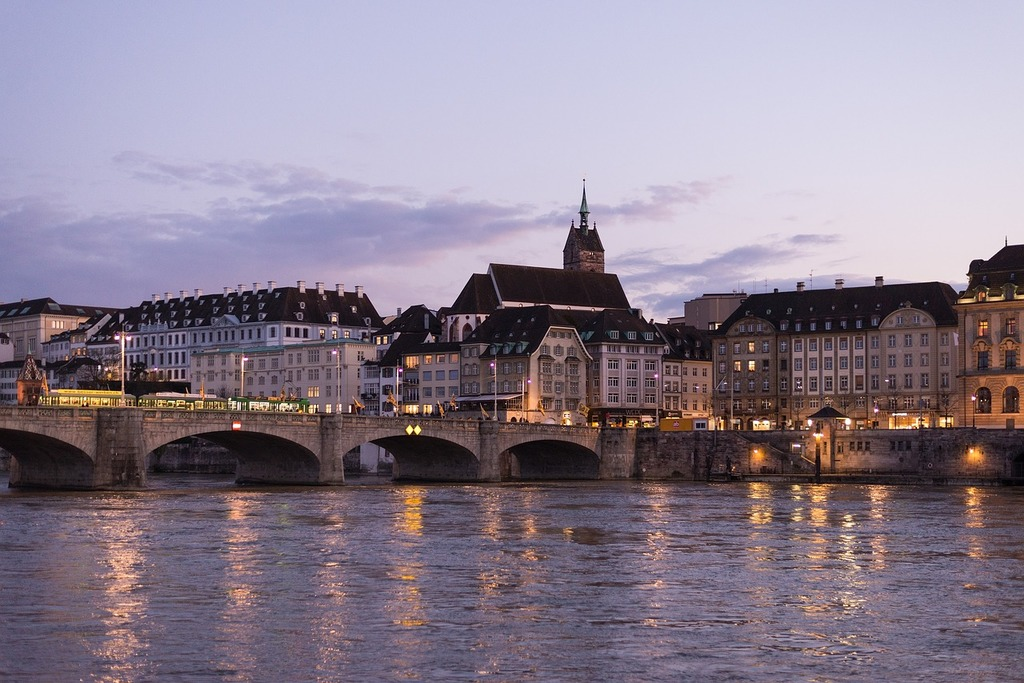 Basel is a Swiss city located on the border with France and Germany, the third most populated in the country (559,000 inhabitants in the current metro area population of Basel in 2020), making it the third largest urban area in Switzerland, after Zurich and Geneva. Basel is home to the Bank for International Settlements and the International Handball Federation.
The city of Basel is the second largest economy in Switzerland after the city of Zurich and has the highest GDP per capita in the country, ahead of the cantons of Zug and Geneva. Basel is commonly known as the cultural capital of Switzerland.
Basel Town Hall
The striking red and gold City Hall or Rathaus is one of the icons and the most essential places to see in Basel. This Renaissance-style building with a beautiful clock on the frontage and several coats of arms of the different cantons, currently serves as the venue for the meetings of the Cantonal Parliament and the Cantonal Government. It is worthwhile to enter the interior of its main courtyard, to see the most striking paintings and sculptures.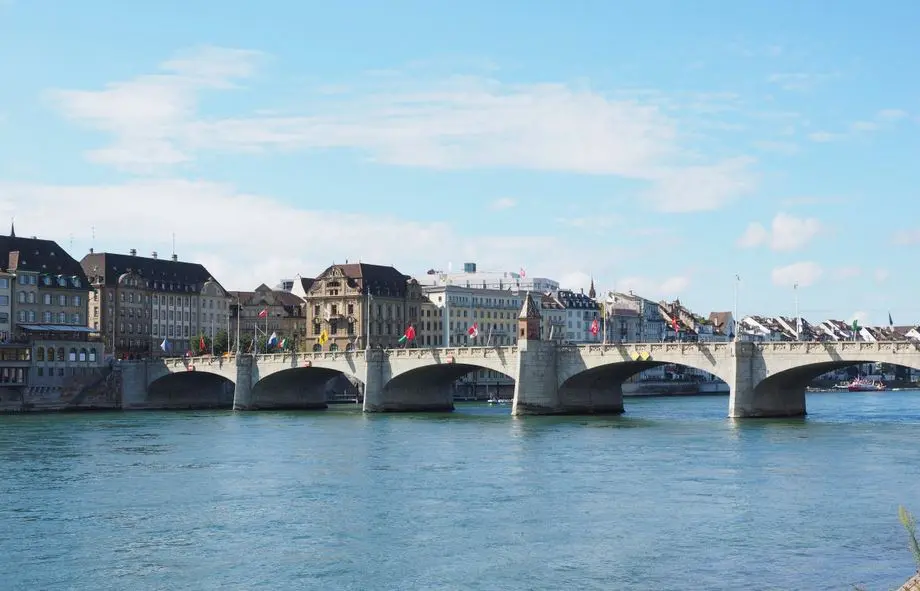 The Rhine
The Rhine, which separates the old from the new part of the city, is one of the meeting points for locals and tourists, especially in summer, as well as another of the most recommended places to visit in Basel. One of the best things to do in Basel is to take a walk at sunset along one of the two banks of the river, better on the new side, from where you will enjoy incredible views of the old town.
How to reach Basel
It takes around 84 km to travel from Zurich airport to Basel (about 1 hour's drive) and it is 250 kms away from Geneva airport (2 hours 45mins journey). We can offer luxury transportation between Basel - Geneva and other parts of Switzerland. We have a large collection of luxury sedans, minivans, sprinters and minibuses. Our vehicles are customized to cater standard to VIP category customers. Our chauffeurs have years of experience in handling clients. You can book using our online booking system. You will receive confirmation of your booking immediately and relax while we take care of your transfer.
Luxurious hotels in Basel
Geneva ⇒ Basel : 254km / 02h'.49min
All our destinations