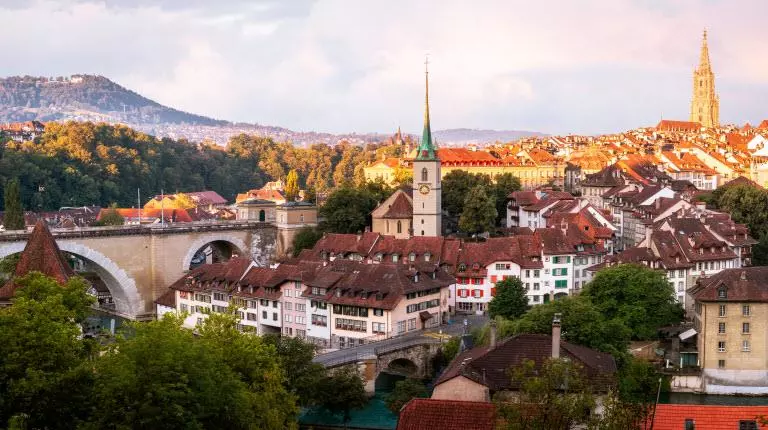 Bern serves as the capital city of Switzerland. The Aar River runs through the city. The Old City of Bern has been on the UNESCO World Heritage List since 1983 thanks to its medieval architecture preserved over the centuries. The official language in Bern is German, although the most widely spoken language is Bernese German, a dialect of High German.
According to the Mercer 2011 Quality of Living Survey, Bern is the ninth city in the world with the highest quality of life. The city ranked sixth in the world in 2003, and ninth in 2009.
Rose Garden
The Rose Garden or Rosengarten is the best viewpoint and one of the places to see in Bern essential. This park with a magnificent garden in which you can find more than 200 varieties of roses and other flowers is perfect to relax and enjoy a magnificent sunset overlooking the red roofs of the medieval old town. The garden is located in an elevated position on a hill, which allows you to see a part of the meander formed by the Aare river as it passes through the city and all the natural surroundings.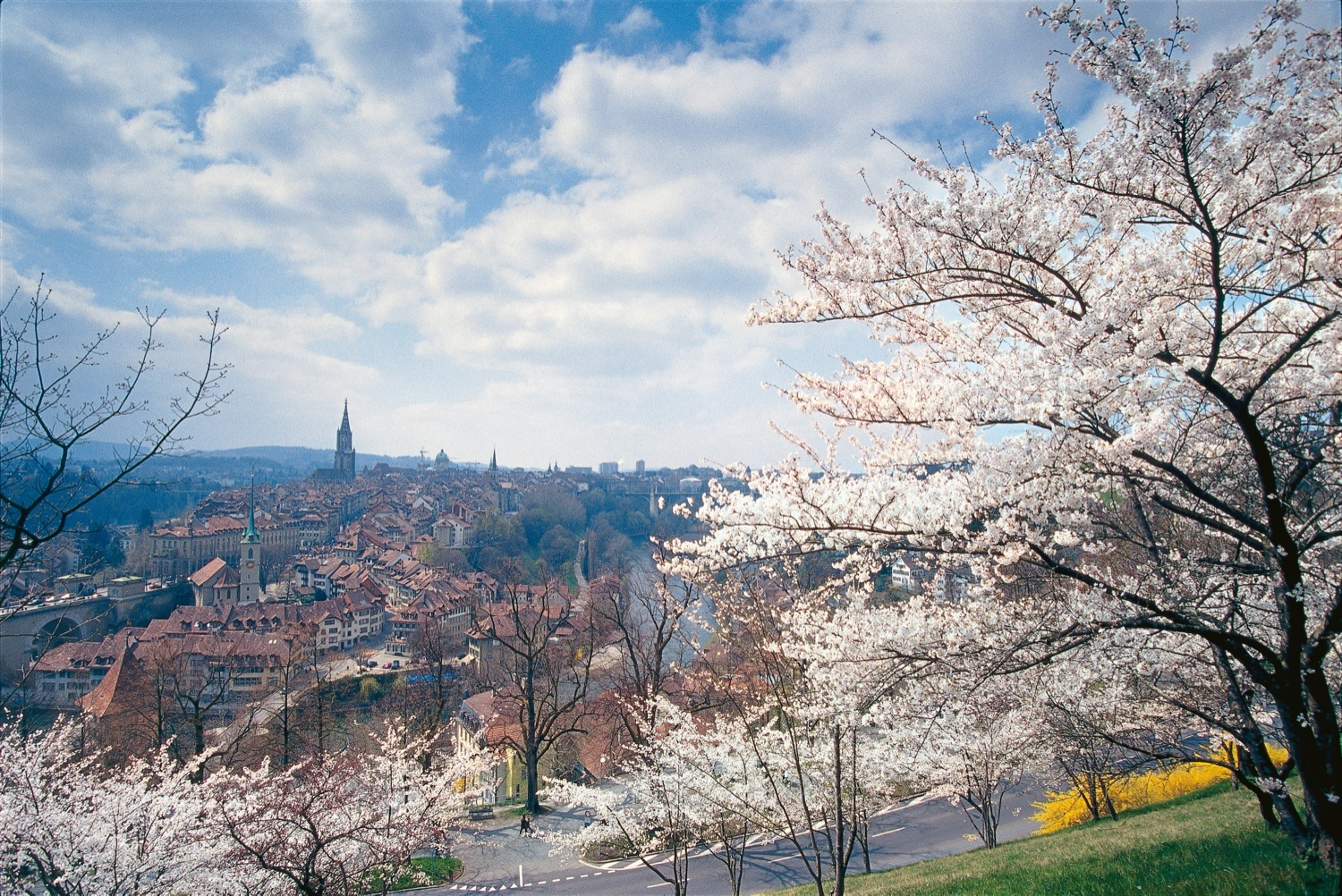 Kramgasse Street
Walking along Kramgasse Street, the heart of the Old Town, is one of the best things to do in Bern. This street, which forms one of the longest stretches of the 6 kilometers of arcades, has in its beautiful medieval buildings with reddish roofs its great tourist attraction besides several colorful fountains with figures of the Renaissance in the middle of the street and stores of crafts under the arcades.
How to reach Bern
Bern is around 155 kms away from Geneva airport (1 and half hour journey). It will take you a similar amount of time to reach there from Zurich airport. Zurich airport is 125 kms away. You can choose our luxury transport service throughout Switzerland and nearby countries. Our vehicles include a sedan or minivan to explore Bern for a day's disposal. You can book a reservation through our online system. You will receive confirmation of your reservation and leave the rest up to us.
Luxurious hotels in city:
Geneva ⇒ Bern : 159km / 01h'.49min
All our destinations