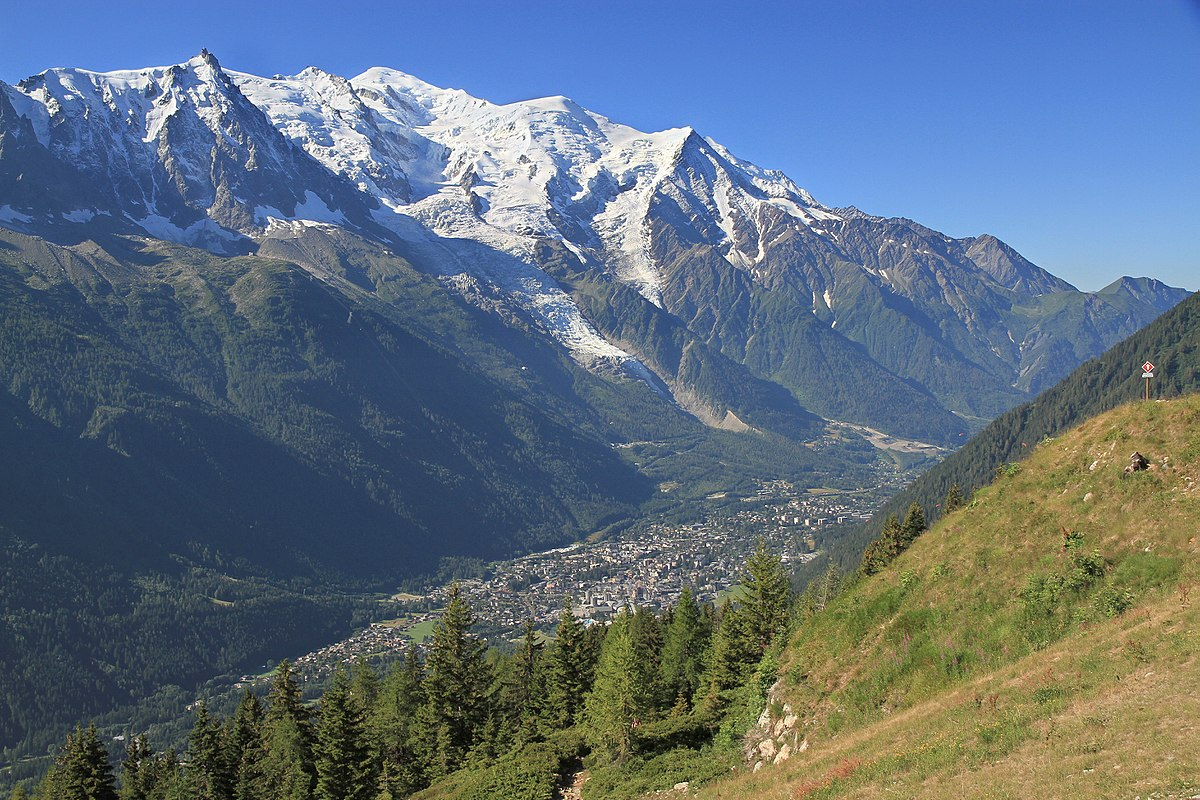 The city of Chamonix is located in one of the most spectacular valleys of the French Alps. The second largest glacier in the Alps is the Mer de Glace, it is 14 km long and 1,800 m wide, and up to 400 m deep. To get a better view of the glacier from the inside, it is possible to take a route through an ice cave that is carved every spring. This is the best time for hiking in winter, travellers can take advantage of the more than two hundred kilometres of ski slopes to go down the mountains or go cross-country skiing.
Mont Blanc
One of the most spectacular views of nature, Mont-Blanc is the highest peak in Europe and is part of the French border with Italy. Mont Blanc reaches an altitude of 4810 metres. After conquering the highest mountain in Europe, climbers are rewarded with absolutely breathtaking views from the top. Mont Blanc is known as "the roof of Europe" for its exciting viewpoints of the Aiguilles Rouges and the Chamonix valley. Tourists can enjoy the scenery and views on several hiking routes or on one of the cable cars.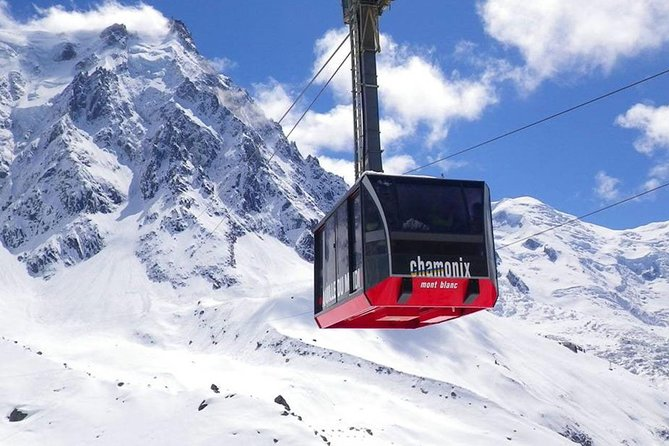 Chamonix Village
Chamonix's architecture is a blend of tradition and modernity. Stroll through the town and discover the picturesque Alpine chalets, the charming baroque churches and the historic Protestant chapels. Many visitors stay in modern luxury hotels, but there are also cottages.The village also has dozens of top-class restaurants. For an authentic experience, try the regional cuisine in a hostel or local farm.
How to reach Chamonix
Travel distance between Chamonix and Geneva airport is around 100 km (about 70 minutes by car). You can choose our ground transportation service including a sedan or a minivan, sprinters and minibuses to get there. Our vehicles are well maintained and equipped with Evian water bottles, wifi and latest features and updated for the standard, luxury and VIP categories. Our online reservation system can help you to book a ride easily and you will get a booking confirmation and rest assured while we will take care of your trip.
Luxurious hotels in Chamonix
Geneva ⇒ Chamonix : 82km / 01h'.03min
All our destinations