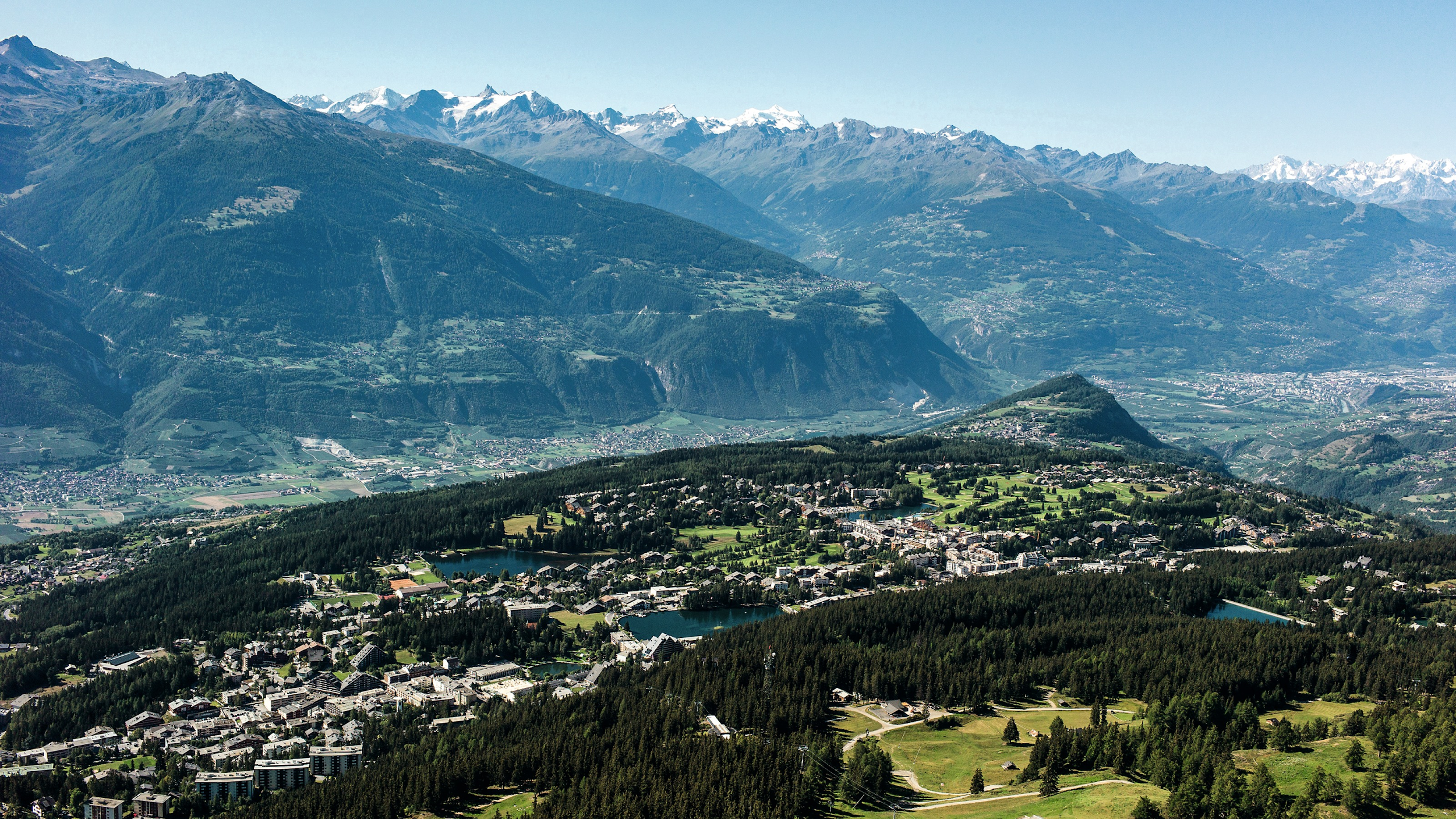 Crans-Montana is a ski resort in the Swiss canton of Valais and is located on a plateau at 1500 metres above sea level in the Bernese Alps, overlooking the Rhone valley and the town of Sierre. The resort occupies the communes of Icogne, Lens, Montana, Randogne, Mollens and Chermignon. These two towns have much to offer for the visitors, including an impressive view of the mountain peaks from the Matterhorn to Mont Blanc and a particularly wide programme of activities all year round.
The Plaine Morte Glacier -
The Plaine Morte Glacier is located at 2,750 m height in the canton of Bern above Lenk and in the Valais above Crans-Montana in Suisse. The area of Plaine Morte is easily viewable from Crans-Montana by cable car and the practice of skiing is possible throughout the year. The summit of the Pointe de la Plaine Morte offers majestic views of the Valais Alps.
Saint-Léonard underground lake -
When you travel to Swiss Valais it is easy to think of mythical peaks like the Matterhorn, fairytale villages or postcard lakes, but many people are unaware that in this incredible canton, a mecca for hiking, there is a natural wonder, unparalleled in all of Europe, between Sion and Sierre, in the heart of the Rhone valley, is the largest underground lake in Europe. So if you are a lover of records and natural curiosities, St-Léonard is perfect for you.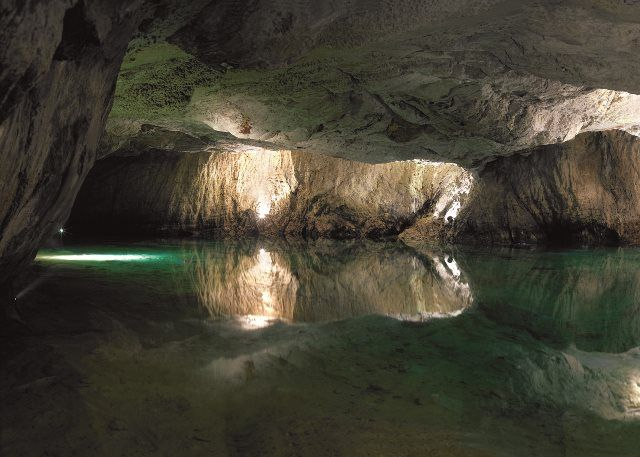 How to reach Crans Montana
To reach Crans Montana from Geneva airport, it took approximately 185 km (2 hours to reach by car). GMC limousines will offer you and your clients a luxury transportation service from Geneva to Crans Montana and other parts of Switzerland. We have a large fleet of vehicles including luxury sedans, minivans and sprinters. You can book a reservation using our online booking system or contact us by call.
Luxurious hotels in Crans Montana
Geneva ⇒ Crans-Montana : 189km / 02h'.09min
All our destinations