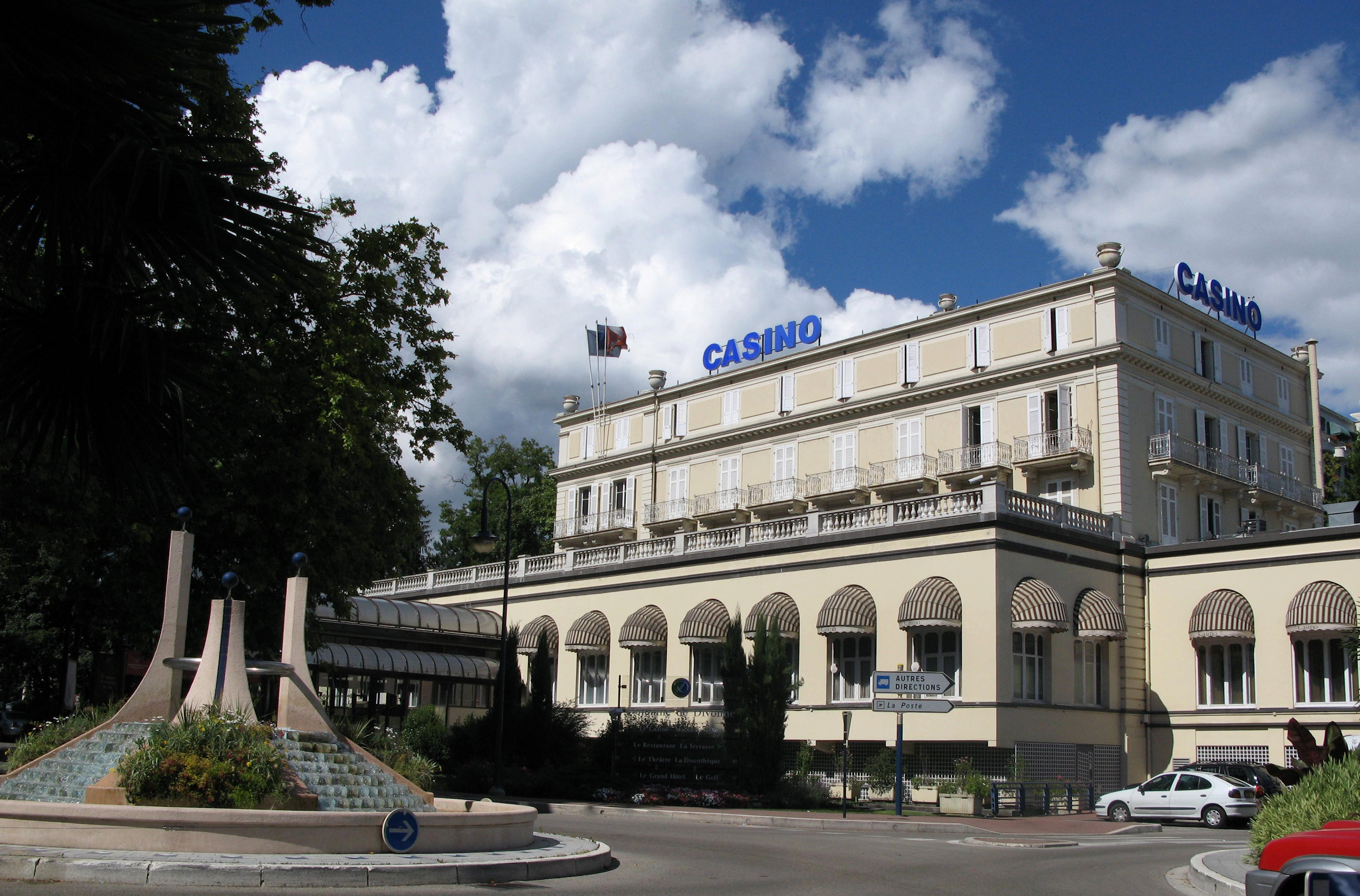 Divonne-les-Bains is a French commune located in the department of Ain, in the Auvergne-Rhône-Alpes region. It borders on Switzerland (canton of Vaud), from which it is separated by the river Versoix. It is part of the special customs zone, as it is located 15 km from the international airport of Geneva-Cointrin, right at the foot of the Jura mountains.
Divonne has been inhabited since prehistoric times. In 45 B.C., the veteran horsemen of Julius Caesar's armies settled in Nyon and its neighborhoods. At this time, an aqueduct connecting Divonne to Nyon began to supply water to the latter. The Gallo-Romans were especially fond of it because of the quality of its waters. Divonne finally joined France in 1601. Frequented by its waters since 1830, the town built a spa in 1849, thanks to Dr. Paul Vidart. In 1850, the first curators arrived in Divonne, and the city became famous when it welcomed its first host, Jérôme Bonaparte, in 1855.
Valvital Thermal Centre - This is a thermal spa provides relaxation, spring water, gym, wellbeing and also provides combined treatments and fitness, relax in the fun with bubble beds and seats.This famous centre opened for adults only.

Lake of Divonne - Lac de Divonne is an artificial lake at Divonne-les-Bains, France. Many visitors come here to relax and enjoy the beautiful scene of the mountain nearby the lake and also for long walks.
Places to watch around Divonne -
- Temple de Divonne
- Casino
- Golf of Divonne Les Bains
- Forestland - Amusement centre
How to reach Divonne-les-Bains
It is 17 km far from Geneva airport and it takes around 15 mins to travel by car. We can provide you with our luxurious transportation service in Geneva and other neighbouring countries. Our fleet of vehicles include luxury sedans, minivans and sprinters. Our chauffeurs have years of experience and are capable of handling VIP clients with 24/7 support. You can easily book your trip to Divonne-les-Bains using our easy online booking system. You'll get a trip confirmation email immediately and rest assured we are here to take care of your transfer.
Luxurious hotels in Divonne-les-Bains
Geneva ⇒ Divonne-les-Bains : 20km / 00h'.26min
All our destinations