Zurich Airport to Grindelwald Transfer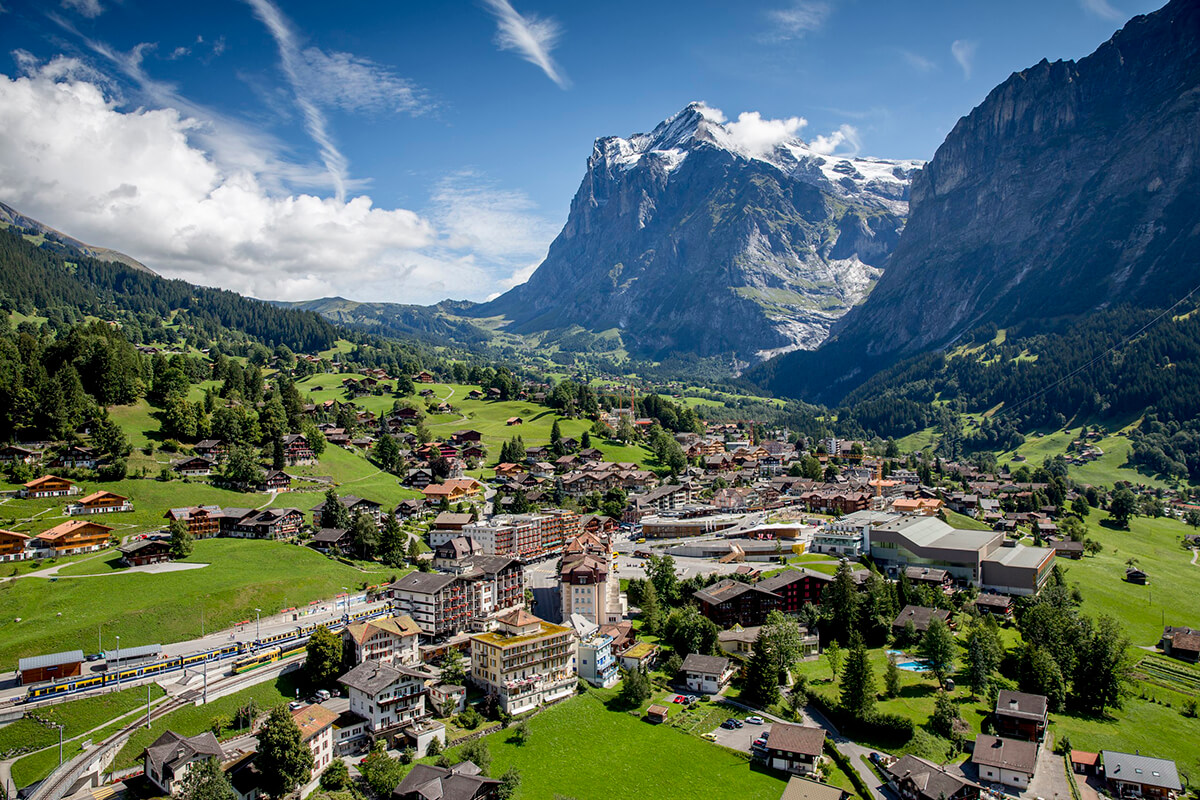 Travel to Grindelwald in style (How to reach)
The distance between Grindelwald and Zurich airport is 153 km. Grindelwald to Geneva airport is 230 km and surprisingly both routes take the same amount of time (2 hours 40 mins) to reach there by car. If you plan to visit Grindelwald, we do offer a luxurious ground transportation service to help you travel.
Lorenz & Rochat are known for their excellent VIP services in ground transportation. You can easily book a trip with our online booking system. You will immediately get a booking confirmation email and driver details will be sent to you well in advance to the trip.
About Grindelwald
Grindelwald is a Swiss town located in the canton of Bern and administrative district of Interlaken-Oberhasli. It is located in the Jungfrau region in the Bernese Alps, at the foot of the northern face of the Eiger. The ski area between the stations of Wengen and Mürren comprises about 200 km of tracks. The town includes numerous hotels, apartments, a golf complex, indoor swimming pool, discos and mini-golf, exclusively dedicated to the leisure of visiting guests.
Tourist attractions in Grindelwald
First cliff walk
The First Grindelwald Cliff Walk is a narrow metal footbridge that clings to the edge of a steep cliff at a dizzying height of over 2,000 meters. It is an adventurous and exciting place to visit. On the walk, you have breathtaking views of the Alpine valley and the high snow-capped mountains, a cool breeze and the tinkling of the cowbells are a wonderful accompaniment to the whole experience.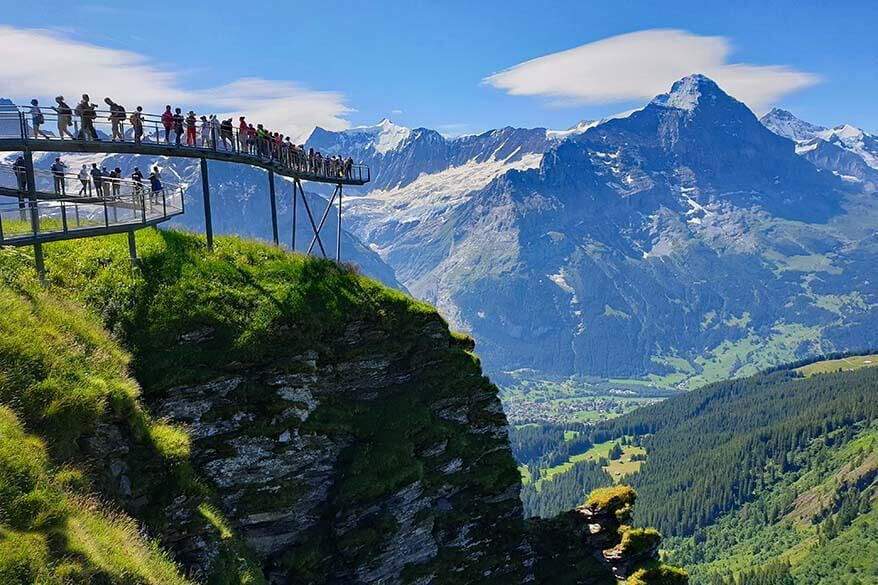 Mittellegi ridge
One of the most important guided mountain climbing tours in Switzerland is none other than Eiger Mittellegi ridge. The Eiger is a mountain known to all, both to mountaineers and beginners to treks. Its 3,967 meters are nothing special for the Alps, however it has an extremely high north face, perhaps the highest of all the Alps, which rises above the valleys of Lauterbrunen and Grindelwald. Don't miss visiting the place when you travel to Grindelwald.
Luxurious hotels in Grindelwald
Zurich ⇒ Grindelwald : 137km / 01h'.56min
All our destinations